Paul Bassili
Instructor/Moderator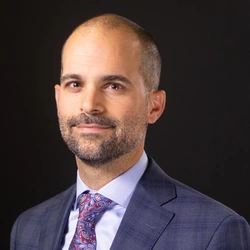 Paul Bassili works as an instructor at the NCM Institute, guiding students across North America in our classrooms on a variety of dealership topics.
After spending a few summers working in a car dealership, Paul officially started is career straight out of University as a Service Advisor in Montreal, Canada. After putting is skills to good use in customer service, he accepted the challenge at the of becoming the new F&I manager at the store and eventually an assistant sales manager. However, Paul felt that his work in the service department was not complete and got the opportunity to go back as the Fixed Operation Director.
Paul then proceeded with his team by structuring pay plans and putting in place other procedures and process which led to increased efficiency, improved interdepartmental relations and helping build a parts wholesale operation that led them to be one of the top parts sales dealers in the country. He was then promoted to General Manager and ran a successful and profitable operation for over 10 years.
Having touched to all departments present in a car dealership, Paul brings a well-diversified experience to the table, and he can do it in both French and English. He holds an MBA from HEC Montréal, which he completed in 2015.
Contact Information
800-756-2620
4717 Grand Ave. #500
Kansas City, MO 64112