Babatope Omodele
Product Owner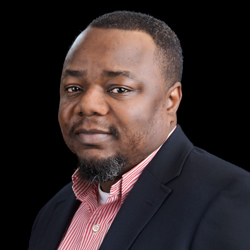 Tope works out of NCM Moncton office as a product manager with cross-functional teams that build products that delight the users. He believes customer experience and satisfaction lies strongly in understanding their business needs, taking their feedback and delivering product functionalities that solve their problems and improve their business performance.
Over the last 17years, he has worked for some of the leading companies in IT & Communications such as Ericsson, Nokia and ZTE in customer facing roles in product, presales, solution architecture and project management. He has also been privileged to contribute to the development and launch of some of the innovative products and solutions of these companies in different markets and continents.
He is a certified project management professional (PMP), certified scrum product owner (CSPO), trained SPIN selling professional and possesses numerous trainings in strategic marketing and business management. Tope holds a Master's degree in Communications Management from Buckinghamshire New University, United Kingdom.
He is a Liverpool fan and very passionate about European football. He loves dogs as part of his family and enjoys flying around the world whenever the opportunity arises.
Contact Information
800-756-2620
4717 Grand Ave. #500
Kansas City, MO 64112