Chance Donaghe
Moderator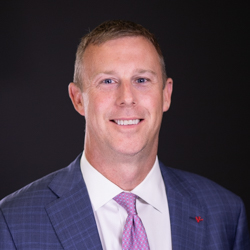 Chance Donaghe is a Moderator who brings more than 22 years of automotive retail experience to the NCM team. His leadership and ownership experience as a former Dealer Principal representing Ford, Buick and GMC franchises allows him to bring real world experience and insights to our clients.
During his career, Chance lead many successful teams and created a winning environment for his staff to flourish. One of the many skills Chance has is collaborating, building a relationship and planning a roadmap to achieve a greater goal.
Outside of the dealership, Chance enjoys traveling with his family, flying them to new and exciting places in his plane.
Contact Information
800-756-2620
4717 Grand Ave. #500
Kansas City, MO 64112