Carsten Schweers
Moderator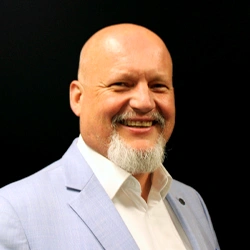 Carsten joined NCM in June of 2023 as a Moderator with a focus on the Canadian market. In this role, he hopes to develop lasting relationships and help dealers and industry specialists not only achieve their goals but find additional opportunities to surpass them.
Carsten emphasizes the significance of avoiding complacency and maintaining diligence in regularly reviewing your business model. This ensures that you stay up-to-date and can readily adapt to an evolving landscape.
Since beginning his automotive career in 1987, Carsten has touched every department in a dealership. These experiences have resulted in comprehensive knowledge and insights into every facet of the business, enabling him to grasp the inherent challenges and opportunities in each dealership. His career has centered on Fixed Operations, General Management, and Partnership roles. During this time, he has collaborated with numerous dealers and luxury brands, facing the tasks of business expansion and restructuring head-on.
Outside of work, Carsten enjoys furniture building, kayaking, and spending time with his wife Laura, their two adult daughters, and two dogs.
Contact Information
800-756-2620
4717 Grand Ave. #500
Kansas City, MO 64112