Brent Carmichael
Moderator/Consultant/Instructor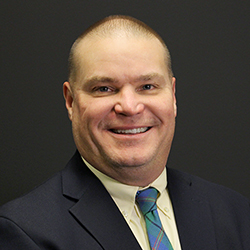 Brent joined NCM in late 2007. He currently works with seven 20 Groups, five of which are Buy-Here Pay-Here groups. He also works with an independent used vehicle group as well as a motorcoach operators' group.
During his NCM career, Brent has also worked with Bobcat compact equipment dealers, independent auto auction operators, and Mack truck dealerships.
Prior to joining NCM, Brent worked for over 17 years in sub-prime finance, sales, and collections; 11 years of which were spent in Buy-Here Pay-Here dealerships. He spent 10 years with Auto Master Buy-Here Pay-Here of Northwest Arkansas where he served as vice president. Brent played an integral role in growing Auto Master to 10 locations in three states with receivables in excess of $50 million and participated in selling the company in August of 2006 to a publicly-held company.
Brent and his wife, Janet, currently reside in Louisville, Ky.
Expertise
BHPH Sales
BHPH Collections
BHPH Reconditioning
Generating Ups
BHPH Operations
Contact Information
800-756-2620
4717 Grand Ave. #500
Kansas City, MO 64112