The Auxilio Group Welcomes Laurie Foster as Chief Game Changer
Charlotte, N.C., March 20, 2018 –The Auxilio Group, a joint venture between Dixon Hughes Goodman (DHG), a U.S. top 20 public accounting and advisory firm, and NCM® Associates, a leading automotive 20 Group, consulting, and training provider, is pleased to welcome Laurie Foster as the organization's Executive Director. In this role, Laurie will develop and lead The Auxilio Group's strategy which is focused on helping dealer clients by providing innovative tools for improving performance and maintaining sustainability in a challenging automotive industry.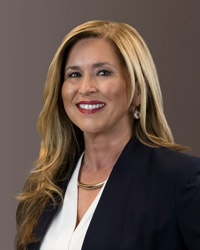 Laurie joins The Auxilio Group from AutoNation, bringing more than 19 years of experience in the automotive industry. As a top industry strategist, her wide-ranging skillset includes a vast background in change management and people development. She is passionate about helping clients reach their highest potential and maximizing their profitability while making the operation more successful overall.
"Having spent nearly two decades learning and leading in the automotive space, I couldn't be more thrilled to join The Auxilio Group in this capacity," said Foster. "When I read about the launch of The Auxilio Group, and discovered its founders were DHG and NCM, I knew it would become a great disruptive force for the industry. I'm excited to lead that charge and bring much-needed solutions to address such issues as dealership consolidation, succession, and data analytics, just to name a few."
In addition to her commitment to innovation and driving the industry forward, Laurie is also regarded as a trusted advisor and speaker. She frequents the stages of some of the industry's most notable events and organizations, including the annual NADA Convention & Expo and Independent Dealer Associations.
"We are thrilled to have Laurie lead The Auxilio Group," said Buddy Dearman, Managing Partner of DHG Dealerships. "The addition of Laurie to the group illustrates the notable strides we are making in the continued development and maturation of this joint venture."
"Laurie's strong background and enthusiasm for the industry makes her a great fit for this new organization," said Paul Faletti Jr., President and CEO of NCM Associates. "We can't wait to see where she takes The Auxilio Group."
About The Auxilio Group
The Auxilio Group is a joint venture between Dixon Hughes Goodman (DHG) and NCM Associates. It was created to bring an unparalleled level of service and solutions to clients across North America by helping clients tackle relevant issues, such as industry disruption, dealer consolidation, data analytics, technology concerns and utilization, operational performance and profitability, succession, and much more. The Auxilio Group intends to use the collaboration as a vehicle to drive extensive, sole-sourced product and service offering development. To learn more about our vision and future goals, please read our press release and FAQs.
About Dixon Hughes Goodman
With more than 2,000 people in 13 states, Dixon Hughes Goodman ranks among the nation's top 20 public accounting firms. Offering comprehensive assurance, tax, and advisory services, DHG focuses on major industry lines and serves clients in all 50 states as well as internationally. Visit www.dhgllp.com for additional information.
About DHG Dealerships
DHG Dealerships has a team of dedicated professionals working exclusively with dealerships across the country. We serve more than 2,500 dealership clients across all 50 states, representing dealership groups of all sizes, including six of the top 10 dealership groups in the country. We leverage our knowledge of, and relationships within, the industry to help identify solutions surrounding dealership trends and hot issues which include: mergers and acquisitions, facilities and factory matters, performance, succession planning, risk and regulatory issues, and people and talent acquisition. Providing our clients with industry thought-leaders in our Assurance, Tax, and Advisory Service Groups, we consult on best practices to help maximize efficiencies, increase profits, and understand risks. Visit www.dhgdealerships.com for additional information.
About NCM Associates
NCM Associates, Inc., founded the automotive 20 Group peer collaboration process in 1947 and has been helping our clients succeed every day through Benchmark® analytical data tools, automotive training, in-dealership consulting services, state-of-the-art software solutions, and a full-service travel agency. Located in Kansas City, Mo., NCM provides a robust suite of services designed to drive dealership profitability using its proven, operations-focused programs specifically tailored for new and pre-owned North American automotive dealerships and OEMs, and for businesses in 20 other industries. NCM is proud to be 100% employee-owned. For more information, visit www.ncmassociates.com or call 800-756-2620.