Jeff Hardin
Sales Consultant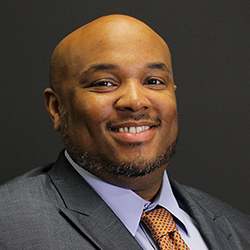 Jeff is a professional development specialist providing strategic sales support for the NCM Institute. He has an intensified focus on uncovering opportunities to help improve our client's business through NCMi training and education.
Jeff firmly believes that employees are the strongest asset to any company. He believes that making the investment in their professional growth and development not only shows an employee that his/her company cares about his/her individual success, but also makes the company more profitable.
After spending several years in both the automotive and training industry, Jeff has been able to combine the best of both worlds in this unique position, strategically recommending NCM's available courses to clients who are seeking professional development. Jeff also makes it a point to regularly attend NCM's classes to stay informed on what is happening on the front line of the automotive industry. He firmly believes "NCM should not be viewed as a separate company from its clients, but rather as an extension of their Human Resources division. This is what truly makes a valued partnership!"
Jeff holds an Associates of Applied Science in Business Management from Brown-Mackie College and a Bachelor of Arts in Business Administration from Baker University. He enjoys attending sporting events, concerts, and traveling, as well as spending time with his two sons. He is also involved in various charitable organizations.
Contact Information
800-756-2620
4717 Grand Ave. #500
Kansas City, MO 64112