Rick Ulin
Instructor/Consultant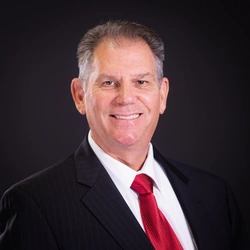 Rick Ulin began his automotive journey in 1986 in the Kansas City market. He has been a department head for over 30 years and has an extensive background in both Fixed and Variable Operations.
Rick entered the business via the parts department, being hired on as a parts driver at a domestic multi-line, small, hometown dealer. Rick then "moved to the big city" and spent in over three decades running award-winning departments and dealerships. From parts and service, to FOD and then onto UCM, GSM, and GM. He has been fortunate enough to work for wonderful family run organizations, as well as one of the largest privately held groups for over two decades. Wrapping up his time in retail, Rick spent his last four years before joining us here at NCM, as GM of a publicly owned dealership.
A devoted husband of his high school sweetheart, father of two, and grandfather of 3, Rick loves to spend every minute of his spare time with family, as they are his "why"! An avid fitness fan, Rick believes a healthy body and an even healthier attitude keep us at the top of the game of life.
An Automotive News Producer of the year (2004) in the Innovator category, Rick has a passion for developing people and processes alike. A student of the game, Rick loves what the car business has done for him and enjoys helping develop the leaders of today and tomorrow.
"The Only Thing That Produces a Result is ACTION"
Contact Information
800-756-2620
4717 Grand Ave. #500
Kansas City, MO 64112