Reggie Vaughn
NCMi Instructor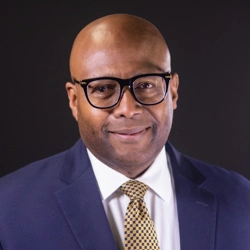 Reggie Vaughn started his automotive career in1984 as a General Manager Trainee with a large southeast dealer group. After two years in the program Reggie became the General Manager for their Mitsubishi/Suzuki dealership.
In 1993, he became the VP of Retail Training for the Southeast Toyota region, where he was responsible for product training and process development of over 3000 salespeople and managers. After that, in 2007 Reggie transitioned to Director of Dealer Development for JM Family where he trained dealer candidates on the skills necessary to run a dealership.
Reggie purchased his own dealership in 2010 where he increased sales retention, fixed-operation revenue, and customer satisfaction simultaneously. This experience not only honed his managerial abilities but also renewed his true passion for developing sales teams. Through this renewed passion, Reggie then took on a new opportunity in 2014 and founded his automotive consulting firm to help sales managers coach and develop their team through training, hiring, and creating repeatable sales processes. During this time, he worked with some of the largest dealer groups in the country installing sales processes.
Reggie started with NCM in August 2022 as an Instructor/Consultant. He has a psychology degree from Brown University and resides in Orangeburg, SC with his spouse and son.
Contact Information
800-756-2620
4717 Grand Ave. #500
Kansas City, MO 64112