Jerry Meade
NCMi Instructor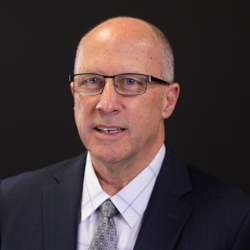 Jerry Meade is a well-rounded, life-long automotive industry veteran with experience in retail and wholesale operations. Jerry has a history of both operating and consulting Dealerships, specializing in the areas of profitability, financial understanding and customer retention. Jerry was an NCM client for many years gaining him the desire and knowledge to never be satisfied with the status quo.
His 40+ years of experience started as a technician in the Midwest, rising through the ranks of service advisor, service manager/director, dealer group fixed operations manager and many years as a dealership general manager. His success in these roles led him to an offer from a major import manufacturer in district and zone management roles around the country.
EXPERTISE
Financial Key Performance Indicator Understanding/Influence
Manager Development and Accountability
Profitability Turnaround and Maximization
Process Improvement and Implementation
Customer Retention and Advocacy
Dealer Staff Training and Development
Culture-Change Management
Jerry's retail experience and people leadership led to multiple brand "President's Awards" for operational expertise. His favorite accolades are from the dealer owner/operators where Jerry showed the opportunity for profitability where it did not previously exist, specializing in fixed operations. His career studies include Motech Automotive College, Baldwin-Wallace University, University of Akron, Dale Carnegie Program and The Disney Institute. Outside of work, Jerry enjoys traveling with his wife, visiting his out-of-state adult children and anything automotive related including racing, restoration of and judging collector vehicles.
Contact Information
[email protected]
800-756-2620
4717 Grand Ave. #500
Kansas City, MO 64112