Cassie Allen
Manager of Strategic Initiatives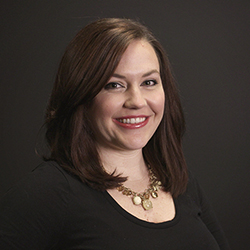 Cassie is the NCM Institute major accounts and programs manager working with dealerships and OEMs to develop and coordinate training programs specific to their needs. Cassie knows how important continuing education is to professional development and believes that the more training your employees acquire, the more productive and successful they will be for your company.
Cassie has worked for the NCM Institute since 2012 and has been a part of many program launches, including the development of subscription plans, new course offerings, employing yearly schedules, and updating course names and materials.
Cassie holds a bachelor's degree in African American Studies from the University of Kansas. She enjoys spending time with her family and friends and watching the University of Kansas men's basketball team. Rock Chalk Jayhawk!
Contact Information
800-756-2620
4717 Grand Ave. #500
Kansas City, MO 64112