Shawn Hogan
Senior Director of Software Development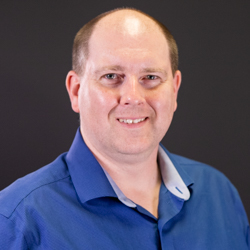 Shawn Hogan works out of Moncton, New Brunswick, Canada, as NCM Business Management Solutions' Senior Director of Software Development. He spends his days partnering with product management and support to deliver high-quality software—utilizing best practices and automated processes—will create delighted customers and ensure the success of our business.
Shawn was previously employed as a software development director at Thomson Reuters where he ensured the security posture of Azure-based hosted applications and led teams that created various applications (high-volume printing services and web applications) which are used by most of the largest law firms in the world.
He holds a Bachelor of Science in computer science and business administration from Saint Mary's University.
Shawn enjoys collecting comic books, hockey cards ,and volunteering as a coach for minor hockey teams.
Contact Information
800-756-2620
4717 Grand Ave. #500
Kansas City, MO 64112