Ricky Surette
Senior Project Manager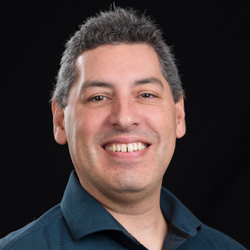 Rick Surette is a director of project management for the NCM Business Management Solutions team in Moncton, New Brunswick, Canada. He works directly with clients, partners, and internal NCM teams to deliver successful solutions.
After working on several multi-million-dollar information technology projects over the past 24 years, Rick's initial and extensive background as a programmer and architect complements his role as project manager as he knows you can best manage what you understand. He believes the definition of success is for both the customer and delivery teams to be proud of what was implemented, and that it was achieved together.
Rick has a track record of managing complex projects, occasionally some already in need of rescue, and bringing them to a successful outcome with the help of other team members or partners. His most recognized achievements range from leading an enterprise-scale corrections solution to implementing a complex business management solution to an OEM that was the market leader in their country.
Rick holds a bachelor's degree in computer science from the University of Moncton.
He enjoys being in nature, in particular, while riding in UTVs with friends and family. Rick also enjoys home theaters and was an early adopter of technologies such as DVD players and widescreen TVs when they first came out.
Contact Information
800-756-2620
4717 Grand Ave. #500
Kansas City, MO 64112