Martin Boudreau
Sr. Customer Service Application Specialist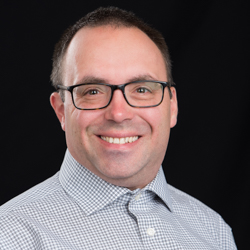 Martin is a Client Services Application Specialist who works to help our clients leverage our Business Management tool, as well as helping increase their knowledge of our the tool.
Martin has been with our Business Management Solutions department for six years now and has developed a vast knowledge of the Business Management tool. He has also developed relationships with the French population of our clients and continues to improve customer relationships.
Martin has worked in multiple departments within Business Management Solutions including client services, quality assurance and the product team. He has been successful in helping the company grow and improve in many different areas. Martin holds a diploma from NBCC for Internet Application Development which has made him an invaluable member of the QA team.
Martin enjoys spending time outdoors, going on walks and camping. He also spends lots of time fishing in the summer and playing pool in the winter.
Contact Information
800-756-2620
4717 Grand Ave. #500
Kansas City, MO 64112