Jason Beal
Sr. Software Developer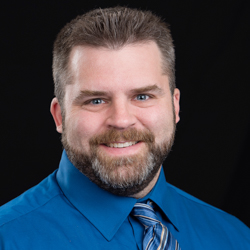 Jason is a senior software developer at NCM Business Management Solutions in Moncton, New Brunswick, Canada, working closely with product and quality assurance teams to develop and deliver reporting and data analytics technology to clients.
Jason believes the key to designing great software is simplicity. Writing and designing software that is easy to create and maintain allows developers to be as helpful to customers and colleagues as possible. Simplicity is the ultimate sophistication.
Jason has an array of experience (pun intended) in the IT field over the last 25 years. Twenty of those years were spent working on time, billing, and reporting software in the legal industry.
Jason acquired an associate's degree in computer science from EBCI College of Applied Arts & Technology.
In his spare time, Jason enjoys the great outdoors and spending time off the grid with his family. Hiking, camping, fishing, and kayaking are some of his favorites.
Contact Information
800-756-2620
4717 Grand Ave. #500
Kansas City, MO 64112