Jas Cajigal
Senior Project Manager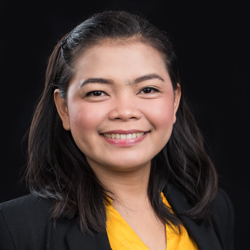 Jas is a senior project manager at NCM Business Management Solutions based in Moncton, New Brunswick, Canada. She works with cross-functional teams to ensure the delivery of quality products within budget and a timely manner. She strongly believes in operational excellence, holds a Six Sigma Yellow Belt certification, and advocates for continuous improvement.
Jas holds a bachelor's degree in management accounting and an MBA with an emphasis in finance from the University of San Carlos.
Outside of work, she enjoys being outdoors and always plans her travel around food and sports.
Contact Information
800-756-2620
4717 Grand Ave. #500
Kansas City, MO 64112