Adam Myles
Intermediate Software Developer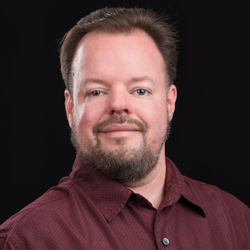 Adam is one of NCM's software developers based out of Moncton, New Brunswick, Canada. He works with the development team to tackle any software issues, ensuring a stress-free user experience for all.
Adam knows that there's nothing more frustrating than a program that doesn't behave the way you expect it to, so he's made it his mission to anticipate client needs before they even know those needs exist. He believes this is the difference between a good and a great developer.
Adam spends his free time working and volunteering for various nonprofits and local charities, donating time, labor, and expertise to help with everything from technical support to accounting and fundraising.
He is an avid runner, having participated in the Tely10, a 10-mile road race through the heart of downtown St. John's, Newfoundland, Canada. Growing up as a soccer player, Adam still enjoys spending his free time on the soccer field — always favoring the anticipation and prediction involved in defense.
Contact Information
800-756-2620
4717 Grand Ave. #500
Kansas City, MO 64112