Denise Seal
Product Development Specialist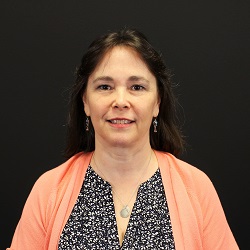 Denise is a product development specialist who joined ConSept in 2007 (which was acquired by NCM in 2018). She works with moderators, the management team, and clients to develop and maintain effective, quality products. Denise also works with the production team to analyze and implement the most efficient ways to gather, store, and process client data. She oversees network operations in ConSept's Virginia offices.
Denise has been in IT for more than 25 years, building her knowledge-base as a programmer, business analyst, and systems analyst for several Fortune 100 companies in the Richmond, Virginia, area. She holds a degree in psychology and computer science from Hollins University and a post-baccalaureate certificate in computer science from the VCU School of Engineering.
Denise enjoys cooking for her kids, grandkids, and friends. When they leave, she enjoys her rocking chair on the back porch with a book, an icy beverage, and her husband strumming his guitar.
Contact Information
800-756-2620
4717 Grand Ave. #500
Kansas City, MO 64112