Paul Faletti, Jr.
President & Chief Executive Officer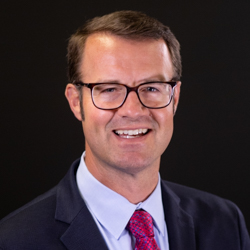 Paul Faletti, Jr., known to many by his nickname Paton, has loved cars his entire life. When his father traveled abroad, he begged for brochures on European sports cars—no matter that they were in a foreign language! Paul would later solve that problem by learning German and putting it into practice as a summer and holiday tour guide at a BMW plant in South Carolina. It also served him in good stead when he worked as an apprentice at Daimler-Benz in Stuttgart, Germany, during college.
Paul has built his career by combining his passion for cars with a business and automotive education. Paul graduated from the University of Georgia summa cum laude with a bachelor's degree in business administration, and was later recognized by the University with the 40 Under 40 Award in 2012 and was a 2014 Bulldog 100 Award recipient. He went on to earn a Master of Business Administration from Emory University.
Following real-world experience at such organizations as the BMW Group, Maserati, and Jaguar, Paul completed Harvard Business School's Key Executive Program in 2013. Recently, he finished Owner/President Management (OPM) training at the Boston-based business school, bringing its entrepreneurial mindset to NCM.
With a career spanning the globe in such countries as Germany, the United Kingdom, Canada, Mexico, and the United States, Paul joined NCM as president/CEO in 2009. Since then, his thorough understanding of the global automotive industry and its wide variety of manufacturing, marketing, and retail structures has provided an international counterpoint to NCM's breadth of educational, consulting, and benchmark services for the North American market. A vocal advocate for employee-ownership, Paul currently serves as the President of the Heart of America ESOP Association and is Chairman of the ESCA L&D Council.
Contact Information
800-756-2620
4717 Grand Ave. #500
Kansas City, MO 64112