Brandiss Drummer
SVP, Business Solutions and Client Experience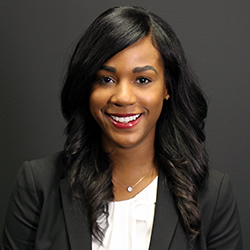 Brandiss is NCM's SVP, Business Solutions and Client Experience, working with both businesses and employees to create and administer educational programs for professional development. She believes that people are the most important aspect of any business and, in order to have a successful and growing company or career, you must ensure that you and your team are growing professionally.
Brandiss began her career at NCM as a coordinator then shortly moved into a role within the Institute, quickly rising to the vice president of education and client services role. This has allowed her to gain experience in almost every facet of the NCM Institute, such as sales, administration, and operations management.
Brandiss holds a Bachelor of Arts in Psychology with an emphasis in Cognitive Psychology from Duke University, and a certification in designing learning from the Association for Talent Development. She enjoys traveling with her family and is actively pursuing her goal to visit at least two new places per year.
Contact Information
800-756-2620
4717 Grand Ave. #500
Kansas City, MO 64112