Angie Tucker
Executive Administrative Assistant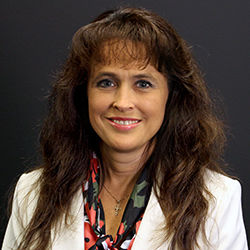 Angie is NCM's executive administrative assistant supporting Paul Faletti, Jr., Gerald Kuehl, and Trevor Robinson. Angie's dedication to her work and her superior ability to multitask takes the pressure off of the executives she works with to allow them time to go out and build those important relationships with our clients.
Angie has over 23 years of experience as an administrative assistant. She brought her talents to NCM in 2010 and has seen the company grow and thrive over the last several years.
She earned a degree as a veterinary technician from Maple Woods Community College and has received executive assistant certifications and completion awards from numerous companies such as National Seminars Training and SkillPath.
Outside of work, Angie enjoys spending time with family, showing and breeding champion Dobermans, and doing anything "outdoorsy" like hunting and fishing.