Stephanie Nichols
Data Specialist I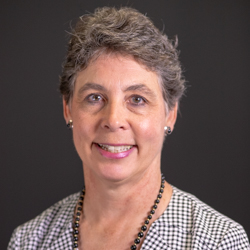 Stephanie is a Data Specialist I in NCM's data services department. She believes that data integrity is very important to the success of any business and works to ensure we consistently provide the most accurate data to our clients.
Stephanie previously worked as an agricultural statistician for 16 years. After having two sons, she became a stay at home mom until her children started school. She then began working at the elementary school, where she spent 10 years as a teacher's aide in the reading department.
She holds a Bachelor of Science in Agricultural Economics from Kansas State University. In her free time, Stephanie enjoy anything K-State related. She also loves spending time with family, fishing, knitting, and golfing.
Contact Information
800-756-2620
4717 Grand Ave. #500
Kansas City, MO 64112