Jillian Hawkins
Director, Corporate Execution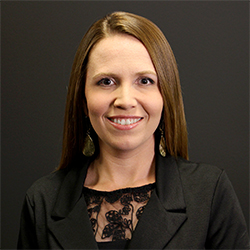 Jillian is the Director, Corporate Execution working with both IT and her fellow employee-owners to ensure NCM's systems and business processes are aligned to support the continued growth of the business. After joining NCM in 2001, Jillian worked alongside our data services, print services, and support staff departments, eventually growing to manage all three areas. Working with these foundational teams provided Jillian with a wealth of knowledge and a unique understanding of NCM's clients' needs.
Her main purpose is to guide and direct the company towards improved performance, productivity, and efficiency through effective methods and strategies. Jillian has more than 10 years in management and leadership and believes in building relationships that help others grow both personally and professionally.
Outside of work, Jillian enjoys traveling in her RV and exploring the great outdoors with her husband and son.
Contact Information
800-756-2620
4717 Grand Ave. #500
Kansas City, MO 64112