Shana MacDonald
Accounts Receivable Specialist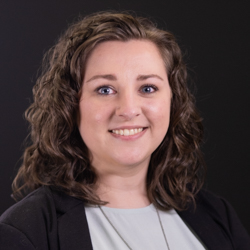 Shana MacDonald is an Accounts Receivable Specialist who works with NCM clients to apply incoming funds accurately and in a timely manner.
She has worked in accounting for over 6 years with experience in accounts receivable, cash application and reporting. Shana holds a BA in Criminal Justice from the University of Central Missouri, with a minor in Art.
Outside of work, Shana enjoys painting, church activities and spending time with her family and friends.