Travis Snow
Moderator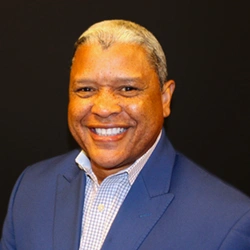 Travis is a 20 Group Moderator and Dealership Consultant at NCM who guides participants to a higher degree of performance by identifying opportunities in their own business and developing action plans to achieve their desired goals.
He believes in NCM's core principle, "Helping Each Other Succeed Every Day". His personal philosophy revolves around the idea of mastering a skillset through peer collaboration, wherein individuals learn from diverse perspectives while also contributing their own insights.
Travis has over 37 years of automotive retail experience, starting as a porter near Detroit and eventually owning a dealership in Northern Virginia. Seven years before joining the NCM team, Travis worked at the corporate headquarters for Audi of America, developing their financial statement and composites. He firmly believes that his expertise in domestic, import and luxury dealerships equips him with the capacity to connect with individuals in any store at any level.
Travis holds a bachelor's degree in business from The Wilmington College of Ohio. He graduated from the NADA Academy and General Motors Dealer Development. He holds many awards for himself and his dealers, but his most treasured are his multiple Black Enterprise Top 100 Dealer awards.
Travis is married with six adult children and six grandchildren. He enjoys playing golf, light backyard landscaping, and has turned his hobby of freshwater fish into a passion with over 500 gallons of water in six aquariums housing Central American and African Cichlids.
Contact Information
800-756-2620
4717 Grand Ave. #500
Kansas City, MO 64112