TJ Wilson IV
Moderator/Consultant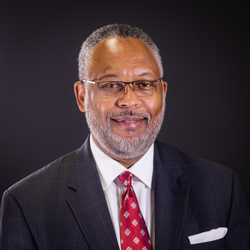 TJ has had quite a journey on the path to becoming an expert in the automotive space while navigating all the nuances that fall under the purview of a well-rounded, profitable automotive dealership. During his time with Ardent Learning, he solidified his knowledge in sales and profitability. This directly impacted TJ's consulting partnership with Heller Ford-Hyundai. He helped the group double sales and profitability and provided a process to improve their overall book of business.
In an effort to develop dealers and guide them to their targeted growth, TJ has spent years honing the ability to identify key performance indicators and translate them into tangible results by modifying behavioral expectations, successfully creating and implementing strategies that result in environmental changes amongst dealer personnel without foregoing improved morale and notable increases in bottom line outcomes.
Ardent Learning provided him an opportunity to develop clients' personnel teams emanating in improved sales, an increase in customer satisfaction and directly impacting bottom-line results in the midst of the economic downturn.
TJ's prior experiences in the automotive industry prepared him for the challenges of the economic downturn. During his time with both Maritz and Ford Motor Company taught him the value and relevance of key areas within the operations aspect of a well-rounded dealership through imparting Statistical Control in both Service Operations Development, Parts Inventory Management as well as the Dealer Principal's impact on the community involvement.
While he feels he can't say that he's taken the road less traveled, he can say that every single step has been a building block create a well-structured and sound vessel that has a true depth of knowledge for the automotive space through a variety of lenses in a consistent effort to continuously create the next chapter for successful dealer development.
Contact Information
800-756-2620
4717 Grand Ave. #500
Kansas City, MO 64112