Steve Hollosi
Moderator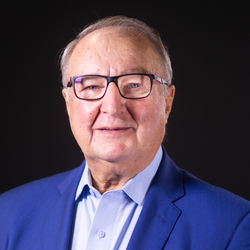 Steve Hollosi is a 20 Group moderator with over 35 years of retail automotive experience. He has worked as a Dealer Operator responsible for single and multi-unit operations in a competitive, high-volume market in Florida.
During his tenure, his teams consistently performed above regional benchmarks and budgetary expectations while also ranking in the top 10% of Florida market operators. Steve's operational philosophy has always been consumer-centric, and employee focused, while maintaining profit margins with a high percent of net to sales.
On the fixed operations side he has always looked to innovate and provide value-driven products and services. Under Steve's leadership, fixed coverage numbers ran above OEM standards, contributing to maintaining a high net margin while assuring great customer satisfaction. As the group grew through acquisitions, he managed a blend of medium and large mergers, providing opportunity for growth and increased market share.
He has also served on the Ford Motor Company's Lincoln National Dealer Council as select dealer chairman, representing 465 select dealers for three consecutive years. His expertise is in all facets of business and dealer operations, strategic growth development, and human capital development. Steve is passionate about people.
Outside of work, Steve has had the honor of serving on several health care organizations, hospitals and nonprofit boards and is currently a Chairman of the Board of Trustees for HCA Florida.
Steve was born in Budapest Hungary and graduated from Le Cordon Bleu in Europe before coming to the United States. He and his wife, Rita, have three grown children, and five grandchildren. He enjoys cooking, is an avid tennis player, and likes to volunteer in his community whenever he can.
Contact Information
800-756-2620
4717 Grand Ave. #500
Kansas City, MO 64112