Stephen Smith
Moderator/Consultant/Instructor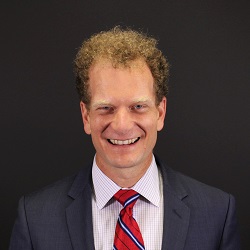 Stephen is a moderator and automotive consultant who works to empower dealers and managers with the knowledge necessary to optimize processes and drive dealership profitability. Working in the investment banking sector before making the jump to the automotive industry, Stephen understands the importance of utilizing data to make informed business decisions. He approaches all aspects of a dealership's operation objectively using past results to dictate future behavior. Stephen holds a Bachelor of Science degree in Resource Management and a Master's in Business Administration from the University of Tennessee.
In addition to moderating 20 Groups, Stephen administers a service and parts course in the Canadian market. This course is tailored to all service and parts employees, giving managers and service/parts advisors exposure to the financial composite without the commitment of a 20 Group. Stephen's knack for relating the fixed operations financial complexities across the operational hierarchy has proven impactful.
Stephen is a self-proclaimed "weekend warrior," and, to his wife's chagrin, spends too much time rationalizing the reasons for owning one more bicycle. It is a well-known fact that the minimum number of bikes one should own is three; however, the correct number is n+1, where n is the number of bikes currently owned. #bikemath
Expertise
Has service and parts expertise
Focuses on fixed operations
Helps you understand the numbers
Identifies financial opportunities
Facilitates discovery utilizing the composite
Moderators Chrysler, Ford, and body shop 20 Groups
Client profitability is a measure of Stephen's success.
Damien, a service manager at Dale Wurfel Chrysler Dodge Jeep in Strathroy, Ontario, attended a service and parts financial training course with me. Together, we analyzed his service and parts departments using the composite to identify opportunities and inefficiencies. Starting in November 2017, we identified hours per RO as a metric needing improvement. We set a goal of improving it by our next meeting and established action steps to hit the goal. Damien vowed to review ROs daily, work with his advisors to perform proper walkarounds with every customer, and track declined services to follow up. He committed to the daily attention such an undertaking required.
Through his commitment to success, Damien brought his hours per RO from 1.37 to 1.61, an increase of .24 hours per RO in just six months! This improvement created almost $110,000 in annualized gross. He was able to brag on himself in our most recent meeting, and of all the managers in the room, Damien exhibited the highest hours per RO. He went from being one of the worst in the room, to the best, sharing with others the diligence necessary to affect the change. He is not yet satisfied, however, so we set another goal to get to 1.8 hours per RO by the fall meeting. Success stories like this is exactly what makes our job as moderators so great!
Contact Information
800-756-2620
4717 Grand Ave. #500
Kansas City, MO 64112