Robert Neuman
Moderator/Consultant/Instructor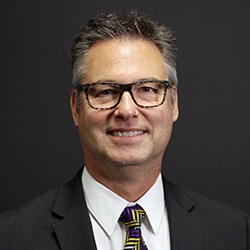 A graduate of Southern Illinois University's automotive technology program, Robert has enjoyed a diverse 32-year automotive career with such brands as Ford, Toyota, Mercedes-Benz, BMW, and Mazda. Today, Robert conducts NCM 20 Group meetings as an automotive consultant around the country and teaches for the NCM Institute. He enjoys working closely with dealers and operators who want to share their business processes, procedures, ideas, and experiences with others. He's passionate about planning meetings that give clients an opportunity to learn from each other's strengths and weaknesses, and understand how they compare against top-performing dealers and NCM Benchmark data.
Starting his career in parts and service, Robert has held a variety of fixed, variable, and executive management positions. During his 12-year tenure as a market manager for Mercedes-Benz, Robert acquired a reputation of professionalism and performance. As vice president and general manager of quality imports in Fort Walton Beach, Florida, Robert was responsible for all departments and motivated his 190-person team to gross more than $125 million in sales. A former NCMi student and NCM 20 Group member, Robert is also a graduate of NADA Dealer Academy. Robert is a ham radio enthusiast and a member of the Amateur Radio Emergency Service. He has volunteered as a disaster relief HAM operator in the past.
Expertise
Financial analysis and correction measures
General management instruction
General sales management instruction
Used vehicle management instruction
Service management instruction
Documented process development and improvement
In-dealership consulting
Off-site dealer management seminars
Annual forecasting
Client profitability is a measure of Robert's success.
When Robert was conducting a recent 20 group meeting, used vehicle profitability was a problem with most of the dealers in the group. Since most dealers focus on front and back end gross only, and have no process for aging inventory, Robert developed and demonstrated a spreadsheet tool dealers can use to track their sales, return on investment (ROI), annual inventory turn rate, and sales gap. When the dealers saw this easy but impactful tool, all in the room requested a copy of this spreadsheet to implement immediately. Robert has heard back from the dealers who have implemented this tool and claim that, because of tracking and analyzing their data, it has made major improvements in developing best practice processes and improved financial performance. Instead of working harder, they are now working smarter, happier, and profitably.
Contact Information
800-756-2620
4717 Grand Ave. #500
Kansas City, MO 64112