Michael Larkum
Moderator/Consultant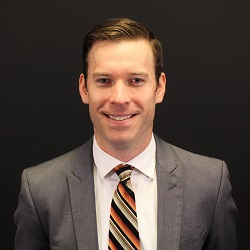 Michael has moderated 20 Groups, OEM groups, internal dealer groups, and online initiatives to help dealers and managers improve their business. As an automotive consultant, he uses financial composites to provide innovative and strategic approaches to metric analysis. Michael digs deep into his clients' operations to find profit opportunities, using a method focused on data-driven results.
After graduating from the College of William and Mary, Michael joined the sales force at a local Honda dealership. While the automotive industry didn't hold on to him then, he was drawn back after a couple years working at a law firm (where he was convinced not to attend law school) and his subsequent graduation from Nyenrode Business University with an International MBA.
Michael lives in Richmond, Va., with his wife and three young children. He enjoys soccer, tennis, and running whenever he can!
Expertise
Financial analysis
Goal-setting
Building and utilizing action plans
Data management
Benchmarking
Client profitability is a measure of Michael's success.
Michael regularly observes financial success in his 20 Group members' businesses, both through careful tracking of goals and extemporaneously during composite reviews. Nothing excites him more than seeing their metrics improve and their bottom lines grow! Here are a few examples of 20 Group wins Michael has witnessed:
A domestic dealer in a semi-rural market increasing gross profit per unit by $1,500 after reviewing sales and desking processes.
An import store in a major urban market increasing retail parts gross margins by 10% by adhering to a consistent price matrix and limiting discounting.
An entire dealer group decreasing their advertising spend (with no negative effect on business) after an expense review and benchmarking session.
Contact Information
800-756-2620
4717 Grand Ave. #500
Kansas City, MO 64112