Lee Michaelson
Moderator/Consultant/Instructor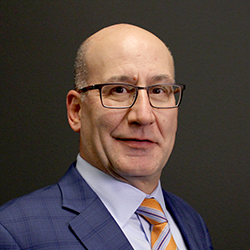 Lee is an experienced and knowledgeable automotive consultant with demonstrated expertise in both variable and fixed operations, and a proven record of success in operations management and profit improvement. Clients find Lee's comprehensive understanding of the entire dealership operation particularly valuable, as it gives him a unique 360-degree perspective into all areas of the dealership. He is a strategic problem-solver and successful change agent, working in concert with the dealer and management team to identify, recommend, and implement profit-enhancing strategies that produce consistent results beyond expectations. Lee supports all domestic, import, and high-line dealers with a wide variety of new and used sales volumes.
In a career spanning more than 30 years of automotive retail experience, Lee progressed through all dealership sales management positions and became a general manager with oversight of three dealerships. He went on to become the vice president responsible for seven dealerships and, ultimately, the president and chief executive officer of a 17-dealership group. Lee holds a Bachelors in Business Administration from Temple University and is a Dealer Candidate Academy graduate of NADA.
Expertise
Profit management
Organizational structure
Strategic initiatives
Process improvement and implementation
Performance monitoring
Dealership groups
Operational efficiency
Turnaround and restructuring
Client profitability is a measure of Lee's success.
There was no question that this large East Coast luxury firm had challenges when they secured NCM Associates. Situated in their market's least desirable metro location, the dealership had weak new vehicle gross and was attracting price-conscious customers with little loyalty to the business and no desire to use the service department. On the pre-owned side of things, they posted a year to date loss on a 13% year-over-year decrease in unit sales; used vehicle gross profit per unit was $1,000 below Benchmark.
Lee responded by setting up bi-monthly profit correction meetings that focused on educating the management staff and creating detailed, quantifiable manager commitment plans to instill accountability. The next year, total dealership gross profit improved 15%, and net profit increased $1.4 million. Extremely satisfied with the experience, the dealer continues to work with Lee to monitor the business's progress and has recently engaged him to consult with two other dealerships in their group.
Contact Information
800-756-2620
4717 Grand Ave. #500
Kansas City, MO 64112