Kevin Marquet
Director of Performance Solutions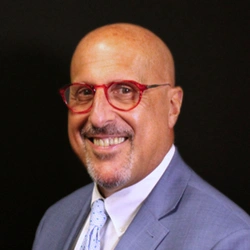 Kevin Marquet is NCM's Director of Performance Solutions and is responsible for the performance of the moderators and instructors. Kevin works with both teams to ensure that all direction and content provided is on the cutting edge of the industry and sets our clients up for sustainable success in a rapidly changing market.
With over 30 years of experience in the automotive and hospitality industry, Kevin has served as a General Manager/Operating Partner for 12 years for a large group in South Central Pennsylvania. During the last six years before joining NCM, he served as the Chief Operating Officer. Kevin has also served as the CEO/COO of a resort that had five restaurants, two hotels, two golf courses, and a sports and recreation business that employed over 900 people.
Kevin is a veteran of the United States Marine Corps and a graduate of the NADA Dealer Academy. Outside of work, he enjoys spending time with his wife of 35 years and their children and grandchildren. His hobbies include weight training, cycling, pickleball, and watching football, baseball, and lacrosse.
Contact Information
800-756-2620
4717 Grand Ave. #500
Kansas City, MO 64112