Jim Barndt
Moderator/Consultant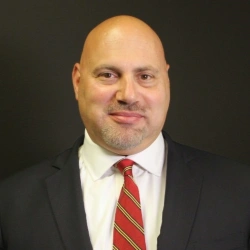 Jim Barndt is a Moderator with 20 Group, OEM Group, and Internal Dealer Group experience. His success comes from leveraging insightful metrics to pinpoint areas of opportunity for dealers' improvement.
Jim believes that nothing is ever good or bad until it's compared to something else. He maintains that every member within a 20 Group possesses strengths they can contribute and areas where they can refine their skills. Everyone is good at something, but no one is good at everything.
Jim began his professional career working within the Marketing Department of a large mobile phone company in the New York area. Following a merger that enabled him to explore a different career path, he transitioned into the automotive retail sector. Over the next 17 years, Jim's business experience and unique skill set allowed him to advance, culminating in his role as General Manager overseeing three dealerships in Pennsylvania.
Jim studied history and economics at Temple University in Philadelphia, PA.
Jim resides in Pennsylvania with his wife, Morgan, and their five children. When they aren't enjoying the outdoors hiking or camping, they spend time caring for their dogs, cats, chickens, geese, ducks, turkeys and goats.
Contact Information
800-756-2620
4717 Grand Ave. #500
Kansas City, MO 64112