Jerry Powers
Moderator/Consultant/Instructor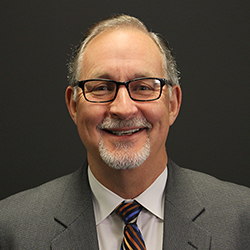 Jerry is a former dealer with more than 35 years of industry experience. Advancing through sales into management, Jerry has a history of driving sales for both import and domestic dealerships while working as a dealer and general manager. A past chairman of Honda National Dealer Advisory Board, Jerry has expertise in new and used vehicle management, as well as in fixed operations.
Jerry's successes in retail management led him to NADA, where he served for three years as a 20 Group moderator and in-dealership consultant before joining NCM in 2015. Jerry is an NCM subject matter expert in dealership group management, fixed, and variable operations and an automotive consultant. Jerry holds a bachelor's degree in economics from the University of Washington-Seattle, and is a Dealer Candidate Academy graduate of NADA.
Expertise
Profit management
Organizational structure
Strategic planning
Forecasting, measuring, and accountability planning
Change management
Strategic initiatives
Process improvement and implementation
Performance monitoring
Dealership groups
Operational efficiency
Turnaround and restructuring
Used vehicle processes and best practices
Client profitability is a measure of Jerry's success.
Jerry has helped every one of his Audi of Canada dealerships double their bottom line net profits in 2016. One particular dealership stands out. With Jerry's assistance, this international client's store grew from $1.5 million in net profit in the entirety of 2015 to $2.78 million during just the first eight months of 2016. Their volume went from 1,410 new and used units in all of 2015 to 1,647 by August 2016. Their service department also went from $732,800 in 2015 to over $1.1 million by third quarter 2016.
Contact Information
800-756-2620
4717 Grand Ave. #500
Kansas City, MO 64112