Greg Gagorik
Moderator/Consultant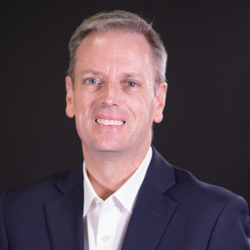 Greg is a 20 Group Moderator who brings more than 25 years of automotive retail experience to the NCM team. His leadership and ownership experience as a former Dealer Principal and General manager representing the Jaguar, Land Rover, Toyota, Kia, and Hyundai franchises allows him to bring operational relevant and practical insights and discussions to our clients.
During his career, Greg has displayed selfless and professional leadership through his service as a representative on the dealer advisory councils with Jaguar Land Rover and Toyota. As a longtime member of multiple dealer 20 Groups, he witnessed first-hand how the peer collaboration mission of the NCM 20 Group drives performance and creates lifetime success and lifelong relationships.
In his community, he has served on numerous advisory boards including Lackawanna College Board of Trustees; Northeast Regional Cancer Institute; Coaches vs. Cancer; Chamber of Commerce; American Red Cross and the American Heart Association along with the honor of coaching youth soccer, tee ball, baseball, and flag football.
He holds a Bachelor of Arts in Criminology and Criminal Law from the University of Maryland.
Greg and his wife, Meghan, reside with their two children and three dogs in Northeast Pennsylvania.
Contact Information
800-756-2620
4717 Grand Ave. #500
Kansas City, MO 64112