George Gowen
Moderator/Consultant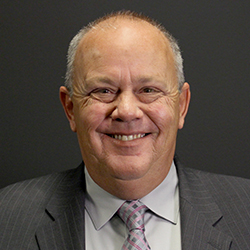 George has more than 30 years of experience in the retail automotive industry. He is a third-generation dealer who grew up working in every department of the dealership, including management positions in sales, business development, training, and as a director of fixed operations. He was also the general manager for a $100 million dealership, then became the owner/dealer principal of a multi-franchise operation by the age of 33. He now uses his expert industry knowledge as an automotive consultant at NCM.
George was awarded Chrysler's Five Star Award in his first year in business and he also served on the Board of Directors of Carolina Chevy Dealers Advertising Association. George received his degree in automotive marketing from Northwood University and resides in the Tampa area.
Expertise
Holistic understanding of dealership operations
Financial analysis
Culture and change management
Proficiency improvement
Training
Client profitability is a measure of George's success.
As an example of one his 20 Group's successes, George guided a fixed operations director group to improve their effective labor rates. Now, 17 of the members (and the group average) exceed Benchmark in this category. The result is an increase of $50,000 in annual gross per store vs. 2015. In fact, this group's average exceeds Benchmark in most sales and gross categories. All of George's 20 Groups have grown and improved their performance and profitability through George's effective facilitation.
Contact Information
800-756-2620
4717 Grand Ave. #500
Kansas City, MO 64112