Deb Condon
Product Owner/Moderator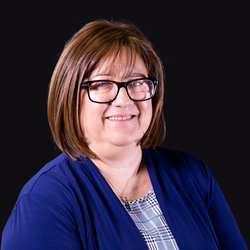 Deb Condon is a highly accomplished and results-oriented professional specializing in automotive operations management with multiple locations. She has a proven track record of success in increasing sales volume and delivering regional market share. Deb has constantly demonstrated an ability to lead teams to increase customer loyalty with a positive, high-energy management style. She is a strategic thinker with strong analytical skills; able to envision long-term operations objectives to ensure continued growth. Deb also has a proven ability to reduce costs through consolidating operations, improving employee retention, and optimizing operational efficiency, while increasing customer satisfaction. She is a passionate leader that thrives on a challenge; able to critically scrutinize and evaluate business objectives and strategies.
She brings a solid 40+ years of experience in business development, training, and consulting. She brings vitality, professionalism, and warmth, along with a mindset of service and advocacy to her work and her clients. Deb has great understanding of the workings of each department as an individual, as well as each department as an integral part of a successful, profitable team creates success for Deb's "business partners".
With an extensive background in customer service and profitability, Deb brings a unique skill set to the table. She has worked in every department of an automobile dealership: Business Office, Sales Department, Service Department, Parts Department, and Body Shop. Along with daily dealership operations, she has extensive experience with several DMS systems including, DealerTrack (Arkona), CDK (ADP), Reynolds & Reynolds (UCS), and InfinitiNet.
Deb offers her peers, her management teams, and her dealer clients exceptional professional service, absolute confidentiality, and the highest level of ethical values.
In addition to her love for reading good books and her passion for everything Apple, she is an avid Pop Culture Geek! She enjoys now living in the Inland NorthWest with her husband Donald. Sons Patrick and Sean (both Gonzaga grads), along with their wives and granddaughters Nora and Keira round out the Condon Family.
Contact Information
800-756-2620
4717 Grand Ave. #500
Kansas City, MO 64112