David Kain
Moderator/Consultant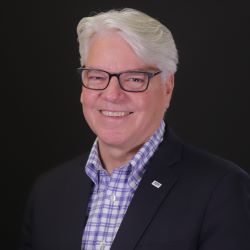 When he isn't helping good people become great salespeople, David Kain is pursuing another of his life's great passions: mountain biking.
He grew up learning that a car life was a good life, from his father, sisters, and brothers (he is one of 9). David has been both general manager and Dealer Partner of Jack Kain Ford, where he remains a partner today.
His work in internet sales speaks for itself. He co-founded FordDirect.com, the dealer/factory owned joint venture that is the website and lead provider to Ford and Lincoln dealers. He served there as Chief Operating Officer from startup until Kain Automotive was born.
Because of this passion and wealth of knowledge, David is an active speaker at many industry events – including the NADA Convention, Innovative Dealer Summit, Driving Sales Executive Summit, and Digital Dealer. Notable speaking engagements include the Mercedes Benz Sales Conference in Shanghai, China and Fenabrave' in Sao Paulo, Brazil. His favorite gig so far was being the featured International Speaker at the AADA Convention in Australia.
David shares his unique perspectives by writing articles for industry publications such as Ward's Dealer Business, Dealer Success and hosts the popular show Kain & Co. on the CBT Automotive Network.
Working in a family business has taught David a lot about himself. As a father, his great joy comes from simply observing his own daughter excel, inspiring her classes. As a husband, David has learned that although he might "run the business," his wife is still the boss.
Contact Information
800-756-2620
4717 Grand Ave. #500
Kansas City, MO 64112