Conor Lynch
Moderator/Consultant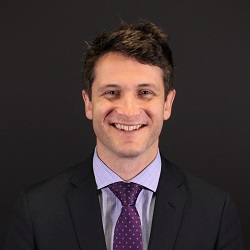 Conor is a moderator and retail automotive expert with a proven track record of driving bottom-line dealership profitability.
After graduating from Gettysburg College, Conor went on to receive his MBA from the University of Tennessee in Chattanooga where he graduated with top academic honors, Beta Gamma Sigma. Shortly after, Conor accepted the position of district manager in southeastern US with Resource Dealer Group. There, he specialized in F&I training, product sales, recruitment, and business development.
As an avid student of the business, and second-generation moderator, Conor longed for the opportunity to help dealerships improve on a more comprehensive level. Conor has leveraged his experience in automotive consulting to help his 20 Group clients improve in all aspects of the business and meet the unique challenges of today's market.
Conor lives in Nashville with his wife, daughter, and dog. In his free time, he enjoys traveling, tinkering with old cars, and spending time with friends and family.
Expertise
Financial analysis
Forecasting/goal-setting
Strategic planning
F&I processes
Fixed Operations profitability
Client profitability is a measure of Conor's success.
Conor keeps close tabs on the financial health of his dealers through goal-tracking, accountability, and monthly composite analysis. This is evidenced not only in the bottom-line growth of his dealer groups, but also in the many success stories of his individual dealers. Here are a few recent examples:
An import dealer in a major metro-market increasing their F&I gross by over $800 per unit while decreasing expenses. A 109% increase in overall F&I profit over last year.
A domestic dealer in a medium-sized, metro-market increased their service department profitability by 500% over the previous year.
A small-market, domestic dealer increased their UV department profit by 267% over last year. The entire group is up 117% in UV profit over last year.
Most of these successes were achieved through monthly composite and goal-review sessions. Conor is quick to point out that the ultimate success of these goals depends first and foremost upon the level of commitment and execution from the dealer.
As a moderator, Conor believes his core responsibilities are to help his clients identify their biggest opportunities, develop a plan of action, and guide them to the achievement of their goals through coaching and personal accountability.
Contact Information
800-756-2620
4717 Grand Ave. #500
Kansas City, MO 64112