Chris Kahrs
Moderator/Consultant/Instructor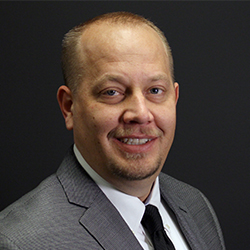 Chris brings more than 19 years of experience to NCM, with extensive expertise in multi-facility management and dealer operations. He joined the automotive industry in 1997 at Ewald Ford Lincoln-Mercury in Wisconsin, working his way from sales associate to finance manager, and then to new car manager at the Ewald Automotive Group. He joined the John Amato Automotive Group in 2002 as the Mazda new car manager and progressed to become the vice president of variable operations for John Amato's three locations in Milwaukee.
Before making his move to NCM as an automotive consultant, Chris worked as a general sales manager and general manager for the Mossy Automotive Group in California. He attended Martin Luther College in Minnesota and the Golf Academy of America in Florida with concentration in Business Management. Chris resides in Orlando, Fla.
Expertise
Variable and fixed operational processes
Business and management development
Employee retention
Profitability
Market trends
Expense control
Training and motivation
Interpersonal skills
Marketing and advertising
Financial statement analysis
Client profitability is a measure of Chris's success.
Chris received a referral from a client in one of his 20 Groups to help a friend and dealer principal Jay Feldman and his five stores in the Detroit, Michigan, area. Feldman Automotive Group employed over 500 team members and they needed help.
Chris supplied proprietary meeting support to Jay, meeting with his general managers, CFO, and directors for a full day of composite review and accountability of numbers and data. In January 2016, Jay had a strong operation, but needed to move the overall group profitability in all areas, especially in total net profit. The dealer group was under-performing and they needed to have visibility to numbers that pointed out their areas of opportunity.
As a group average for 2015, their net to gross percentage was only 23.5% while the Benchmark dealers were over 33% net to gross. Jay knew there was opportunity and needed Chris to show the general managers how much was available. Chris uncovered many areas of excess expense and opportunities within their used vehicle department. Together, they identified two focus areas: expense creep and new/used volume and gross. They also identified the excess expense areas that were hurting net profit.
Their total expense exceeded their gross by a group average of over 5%, thus relying heavily on additional income. Their total expense as a percent of gross was 105.7%. Chris and Jay took a deep dive into all of the expense accounts that were higher than the Benchmark percentages and implemented a way to decrease expense while increasing gross profit. Their personnel and variable expenses were considerably higher than the Benchmark dealers which resulted in pay plan adjustments and variable expense focus.
The other focus was increasing sales volume. In 2015, the five stores sold a combined 7,626 new units and 4,871 used units for a total gross profit per new and used unit with finance income of only $1,643. This was also a focus as the Benchmark dealers were over $2,400. Chris and Jay had to go back to the basics of desking and working deals to maximize gross profit.
After only six months, the dealer group had generated 87% of the total net profit of 2015 and a net to gross of 38%. Their total expense as a percent of gross went from 105.7% to 91.2%. They had already achieved 59% of their total new vehicle volume in six months of 2016, compared to the entire year of 2015. Their total gross per new and used unit retailed, including finance, also increased from $1,643 to $1,826.
Through April of 2017, the entire organization has seen the following improvements in sixteen months since beginning work with Chris. He continues to meet with this group three times per year.
Expense % of Gross – December 2015 (105.7%) – April 2017 (86.5%)
Net to gross – December 2015 (23.5%) – April 2017 (42.6%)
Gross per Unit Retailed including F&I – December 2015 ($1,643) – April 2017 ($1,821)
Total Net Profit – December 2015 ($8.8 million) – April 2017 ($6.6 million)
Since first meeting with the dealership, they have additionally opened up a separate used car facility to focus on their need for used vehicle sales. The dealer group has focused on all parts of their operation to bring more money to the bottom line in profitability. Their employee count has decreased as well, from over 500 employees to just over 490.
Contact Information
800-756-2620
4717 Grand Ave. #500
Kansas City, MO 64112