Chip Maher
Moderator/Consultant/Instructor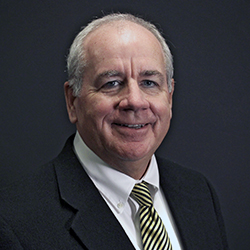 Chip brought more than 26 years of experience in the fixed and variable operations fields when he joined NCM in the Fall of 2016 as an automotive consultant. As a partner/owner at Whitten Motor Company, Chip bought and sold franchises and leveraged the sale of the dealership in 2007, after nearly 20 years with the business. He then began work as a consultant and 20 Group moderator with the National Automotive Dealer Association.
During his seven-year tenure with NADA, Chip helped dealership groups improve their performance and worked with such OEMs as Toyota, Lexus, Chrysler, Mercedes-Benz, Volkswagen, and Audi. In 2012, Chip took on the role of team manager for other 20 Group moderators. Three years later, Chip struck out on his own, founding CWM Consulting Service that provides consulting and training to the retail automotive industry; he had a particular focus on multi-franchise structure and performance.
A frequent presenter, Chip has spoken at numerous national and state association meetings as well as accounting conferences. He holds certification as a professional in training and facilitation from the American Society for Training and Development. He also holds a Bachelor of Business Administration with a focus in marketing from James Madison University in Virginia. Chip and his wife, Gray, live in Midlothian, Virginia. In his spare time, Chip enjoys golfing, boating, and traveling.
Expertise
Dealership financial statement analysis
Performance analysis and improvement in all departments
Multi-franchise, in-house 20 Group meeting facilitation
eCommerce process improvement and implementation
Pre-owned operational processes
Multi-franchise organization structures
Fixed operations processes
Dealership management structure and ownership
Client profitability is the measure of Chip's success.
Chip recently consulted with a single-point franchise in a major metropolitan area. Their service department was under-performing, losing $30-50,000 a month. The problem had been going on for years, and the dealer had been told that this union shop simply couldn't perform any better. Chip consulted with them over a 2-day engagement; working with the dealer and service manager, Chip outlined an improvement plan that targeted opportunities in the department.
Within three weeks of implementation, the service department showed substantial improvement in service labor sales, gross, and department profitability. The following month, they posted the service department's best month in dealership history! Since then, the dealership has gone from losing as much as $50,000 a month to making, on average, $20,000 in profit monthly.
Contact Information
800-756-2620
4717 Grand Ave. #500
Kansas City, MO 64112