Brian Faulkenberry
Moderator/Consultant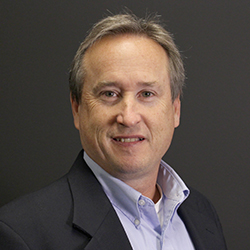 Brian has been with NCM since 1996. His ten years as a controller in the retail automotive industry prepared him well for his current role. Brian has demonstrated the unique ability to develop and manage a diverse client base with thirteen NCM 20 Groups comprised of owners and managers in the automotive, power sports, quick lube, printing, chauffeured services, and water systems industries. He has also moderated meetings for the Sonic Automotive Group and the Penske Automotive Group, and conducted a "best practices" seminar for the Automotive Oil Change Association.
Using his strong analytical skills, Brian is able to look at the "big picture" as well as drill down to the core issues in any business. While building numerous groups from the ground up, Brian has proven he retains the relationship-building skills necessary to develop, motivate, and sustain a large client base. His non-automotive and automotive consulting focus continues to be on helping each of his clients and groups reach their full potential.
Brian holds a Bachelor of Science in Business Administration with a focus in Accounting from Central Missouri State University and, in his free time, enjoys watching sports, fishing, and cheering on his kids in their various sports and activities.
Expertise
Power sports 20 Groups
Multi-industry experience
Analytical skills
Accountability management
Financial analysis
Client profitability is a measure of Brian's success.
While working with a 20 Group comprised of Harley-Davidson sales managers, Brian encountered a manager who was struggling with gross profit margins. Brian provided the manager with a formula to determine the sales price needed to produce a specific gross profit margin. Through this helpful tip, the manager's gross profit margin climbed from below 10% to a respectable 18% in just a short while. Brian's excellent grasp of the composite and how it is calculated affords him the knowledge and expertise necessary to explain what a dealership needs to do, and how to do it, to get ahead.
Contact Information
800-756-2620
4717 Grand Ave. #500
Kansas City, MO 64112