Blake Lintelman
Moderator/Consultant/Instructor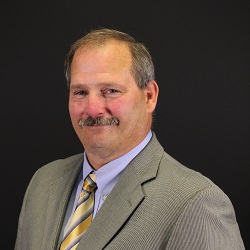 Blake is a 20 Group moderator with more than 35 years of automotive experience. He started selling cars in Pittsburgh during college and quickly became enthralled with the many moving parts of a dealership. He has worked his way up through the retail-world ranks serving as President of Martin Automotive Group, Vice President of E-Commerce at AutoNation, and as an operating partner in several dealership brands.
Blake also has experience with the wholesale side of the business with Toyota in an improvement position, and with Chrysler as a trainer. Recently, he has been operating as an automotive consultant in both the US and Canada and considers himself extremely lucky to have obtained his dream job of helping his 20 Group members obtain and maintain outstanding performance levels.
Blake graduated with a degree in computer science from the School of Computer Technology in Pittsburgh. He now resides just outside of Saratoga, New York, with his wife, Cindy. They live on a horse farm and breed horses in their free time. Because of his passion for the automotive business and the dealers that make up his performance groups, Blake says he hasn't had to work a day since he started moderating.
Expertise
Business operations
Strategic planning
Human capital accountability
Performance forecasting and improvement
Acquisitions
Turn-around and improvement initiatives
Variable and fixed operations
Process development and implementation
Client profitability is a measure of Blake's success.
One of Blake's 20 Group members, Gyro Mazda in Toronto, joined the group with the expectation of improving all their dealership departments. During their first 20 Group meeting, Blake targeted Gyro Mazda's areas of opportunity and outlined how they could improve on those targets. They measured the results, or the progression of the targets, over the next 12 months. By May 2018, Gyro Mazda realized its largest net profit month ever! The dealership is very happy with their 20 Group, and it was fantastic to hear the dealer say they could not have achieved this benchmark without Blake's guidance.
Contact Information
800-756-2620
4717 Grand Ave. #500
Kansas City, MO 64112