Deborah Jones
Instructional Designer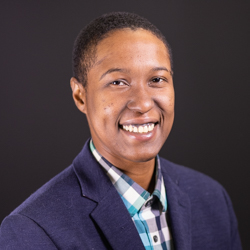 D.J. Jones is an instructional designer who works with the NCM Institute team to package and deliver in-person and virtual trainings. D.J. believes that investing in your intellectual capital always pays the best returns. As such, she leans on the latest data in learning and cognitive psychology to produce engaging and effective courses.
In 2018, Mozilla named D.J. the "Most Inspiring Educator" at their Megabit Hackathon where she served as an instructional coach to a virtual reality technology team who went on to create what Mozilla named as the "Most Engaging Project."
Deborah holds a Masters degree in Learning Psychology from Avila University. In her free time, Deborah enjoys backyard barbecues with her family and plans to visit all 7 Wonders of the New World. She is especially looking forward to seeing The Coliseum and the Taj Mahal.
Contact Information
800-756-2620
4717 Grand Ave. #500
Kansas City, MO 64112