Kristin Davis
Client Services & Meeting Coordinator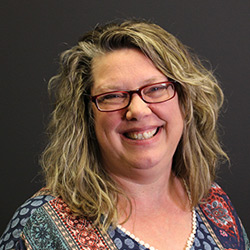 Kristin is a client services and meeting coordinator. Kristin believes in servant leadership at all levels and strives to ensure our clients' success. Having spent the last 15 years in the financial industry, Kristin knows the importance of building cohesive partnerships across platforms. She believes the keys to success are compassion, kindness, and communication. When all three are in abundance, everybody wins!
Kristin's background is diverse, having worked for a non-profit, a commercial printer, and a startup retail outlet for a national financial firm. She credits her success in these fields to her passion for details and helping others.
Kristin holds a degree in early childhood education from the University of Kansas and is a KU Honor Scholar. Kristin is passionate about children, mental health awareness, and helping the local community. When not at work, she can be found playing games with her boys, working on personal development, or volunteering with various local organizations.
Contact Information
800-756-2620
4717 Grand Ave. #500
Kansas City, MO 64112