Luis Paredes
Junior Web Developer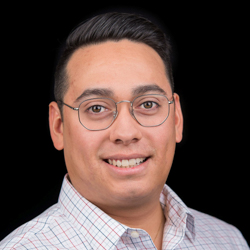 Luis Paredes is a Junior Web Developer who works with the Development Team to handle software issues and provide the best possible product to our clients. Luis believes that following best practices and writing clean/organized code is the key to providing the best software possible.
Throughout his career, Luis has worked on different applications involving data visualization in 3D and data management. He holds a Diploma in Information Technology: Programmer Analyst from New Brunswick Community College.
In his free time, Luis enjoys playing soccer and tennis. He also enjoys going mountain-biking or snowboarding.
Contact Information
800-756-2620
4717 Grand Ave. #500
Kansas City, MO 64112