Davinder Kalra
Project Manager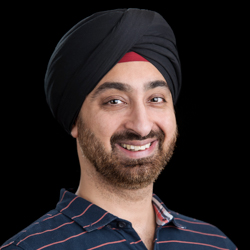 Davinder is a Project Manager at NCM who works with cross-functional teams to drive the planning, procurement, execution, and completion of the projects. He believes that strategic thinking, risk management, and communication are three key skills required, among others, to become a great project manager.
He has worked with multiple organizations in the capacity of project manager and transformation consultant, which assists him to attain excellent problem solving and stakeholder management skills. Davinder is certified Master Lean Six Sigma Black Belt, and this critical skill has helped him to handle multiple complex digital transformation and continuous improvement projects. Moreover, he is PMP trained to structurally manage the projects within the stipulated timeframe and budget.
Davinder holds a Master of Business Administration diploma in International Trade from Indian Institute of Modern Management, and Bachelor's in Commerce degree from M.D. University.
Outside of work, Davinder enjoys doing strength training workouts, traveling and experiencing new cultures.