Stephen Clark
Salesforce Platform Manager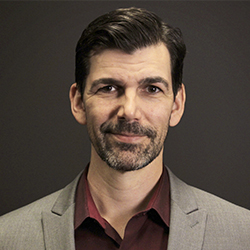 Stephen is a Salesforce platform manager who works with the NCM team to increase efficiencies, develop processes, and shape operational goals of the company. Stephen piloted the fledgling Salesforce initiative for GE Power and Water. In five years' time, the pilot program grew from 47 users, to powering the entirety of the GE P&W ITO, supporting 22,000 users and managing over $4.2 billion per year in revenue.
Stephen is Six Sigma Green Belt certified, has worked as a network engineer, network installer, project manager, program manager, platform owner, systems architect, and business development consultant for companies such as GE, Dell Finance, Blue Cross Blue Shield, and Sprint.
Stephen holds a Bachelor of Science in Telecommunications Business Management from DeVry University and enjoys soccer, auto racing, and automotive performance tuning.
Contact Information
800-756-2620
4717 Grand Ave. #500
Kansas City, MO 64112