Shawn Walker
Salesforce Administrator I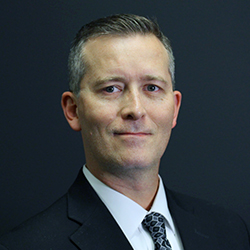 Shawn is a salesforce administrator who works with the entire NCM team to train and support their use of Salesforce. Shawn truly understands how to work within a CRM and clearly articulate this knowledge to any user. Everything from developing new features, tech support, or writing detailed training documents, Shawn has it covered.
Shawn has worked with and around CRMs and web-based GUI applications for the last 15 years. As far back as 2001 when he was awarded with a yearly innovation award for developing Techweb, an online DSL training, tracking, and deployment tool used at Sprint headquarters.
Shawn holds a degree for Applied Science in Electronics and Computer Technology from DeVry University. He enjoys working with his hands on all sorts of projects, but usually can be found working on old cars. He is also an avid technology and firearms collector.
Contact Information
800-756-2620
4717 Grand Ave. #500
Kansas City, MO 64112