Radouane Elbridi
IT Project Manager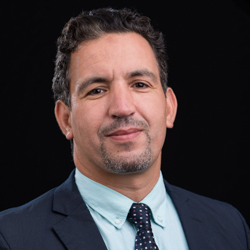 Radouane Elbridi is an IT Project Manager who works with NCM to deliver successful projects along with high-quality products and services. He strongly believes that buy-in from project teams as well as all stakeholders plays a vital role in helping projects succeed.
Radouane has worked in various IT-related roles for nearly 14 years, he has diverse experience in software development, IT support, as well as project management. He is always curious and consistently learning, he is a certified project manager professional, he holds a PMP® certificate from PMI (Project Management Institute) as well as six sigma and scrum certifications.
Radouane holds a bachelor in Computer Information Systems from the Institut d'Ingénierie Informatique de Limoges, France. Outside of work, Radouane enjoys reading and spending time with her family and friends.
Contact Information
800-756-2620
4717 Grand Ave. #500
Kansas City, MO 64112